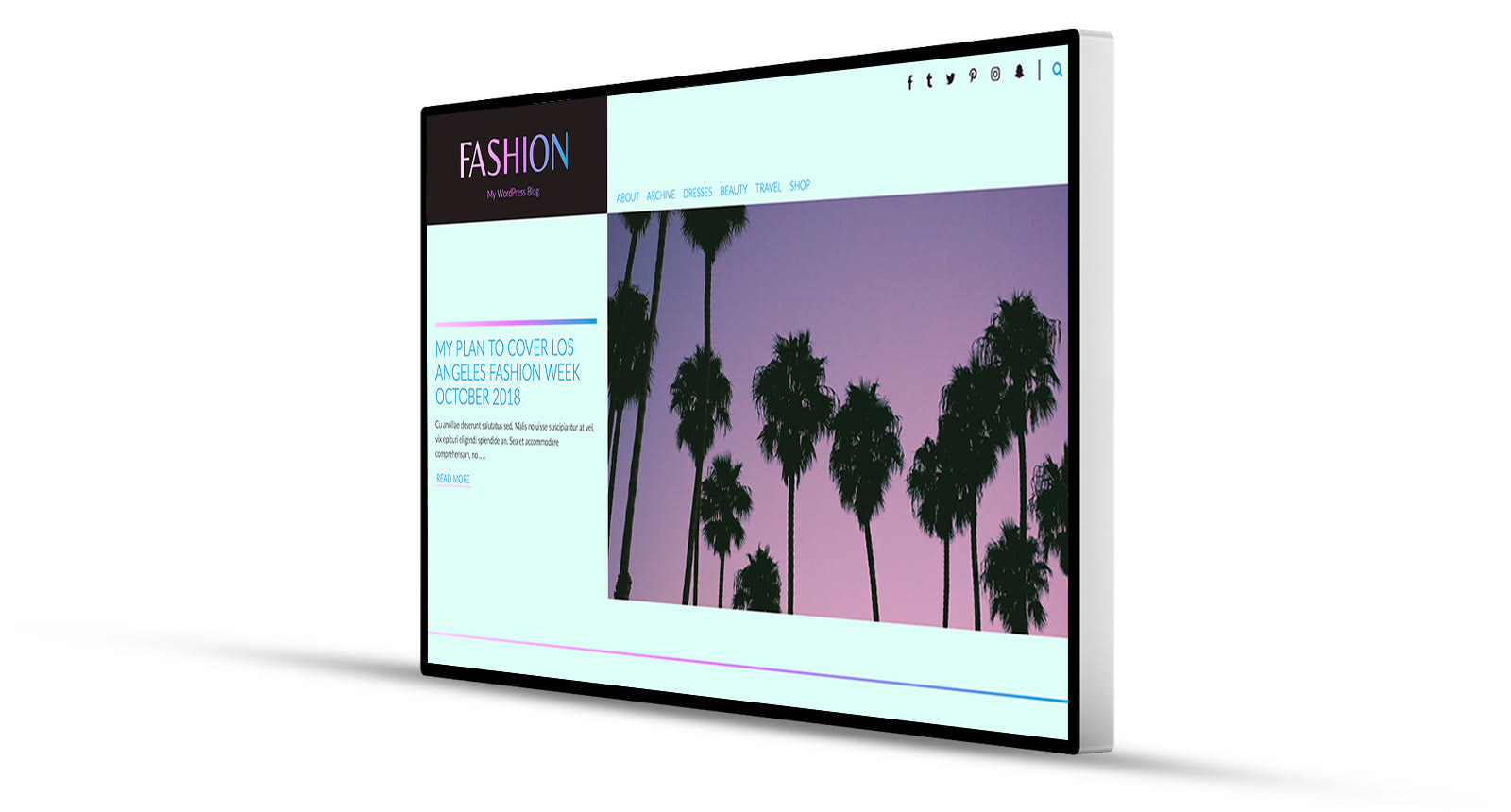 I designed (the full width text on the homepage is my biggest regret looking back) this blog theme, oversaw its development, and worked to get it accepted to a WordPress theme marketplace. I wanted the theme to work for a range of subject mater, but decided to target the fashion blogger niche because I found a lack of good fashion focused themes in our target marketplace. To capitalize on the gradient trend at the time, I worked with one of my developers to create a system that let users to easily create their own custom gradients. The site would then automatically display the gradient under the title and in various places throughout the site.  
User Input Throughout the Process
To make sure that the theme met the needs of the target audience, I enlisted a fashion blogger to provide feedback throughout the design and development process. Having her perspective helped me to better understand fashion blogger's needs.  For example, she made it clear that linking to items of clothing that users could buy was very important to fashion bloggers. To meet this need, I designed a "shop" section of the website where users can add products, images, and affiliate links. Users can add a portion of the items in their shop to the homepage and also create a separate shop page.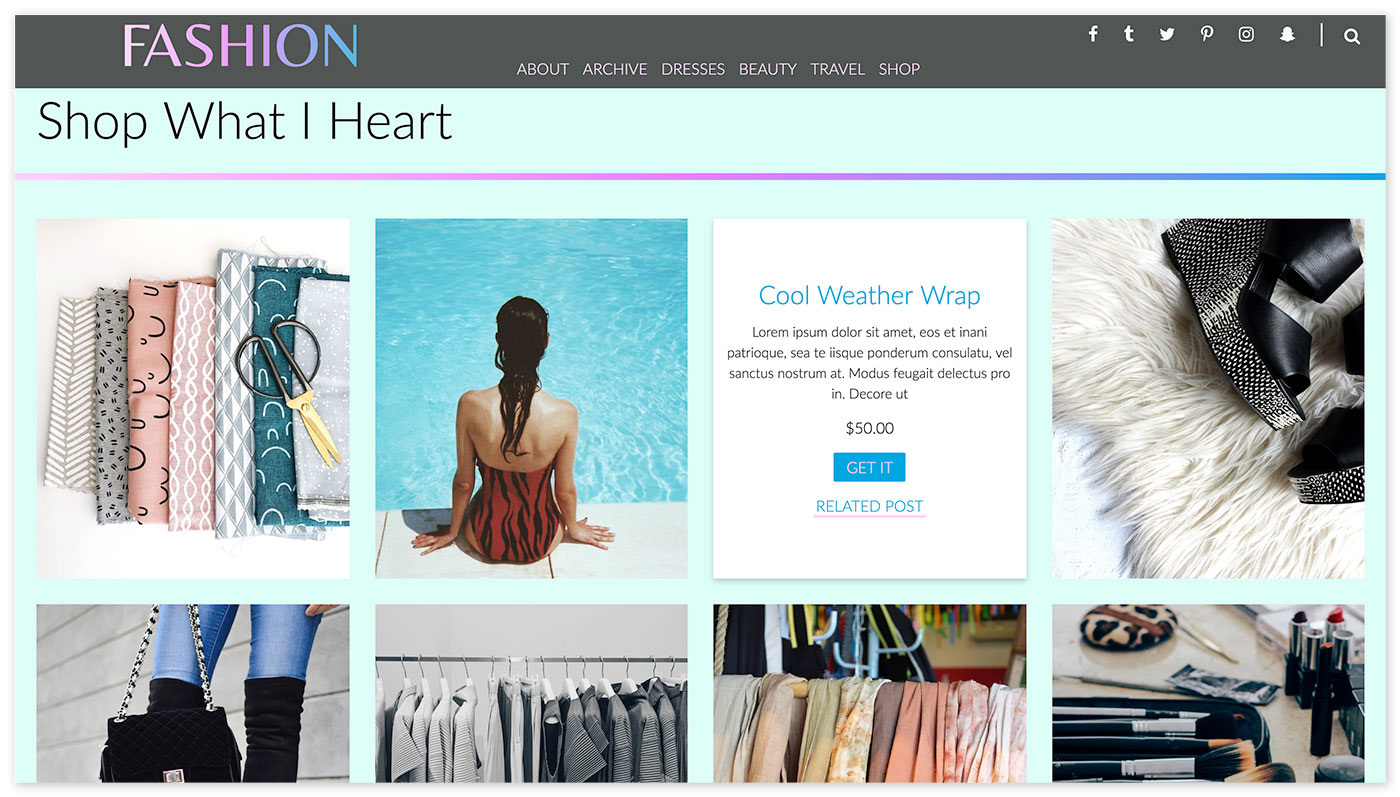 A Variety of Homepage Display Options to Showcase Content
To help bloggers categorize and showcase their content the site includes several homepage section. Users can customize which posts are highlighted in each section. The site automatically pulls in the featured image, post title and a snippet from each post the user selects.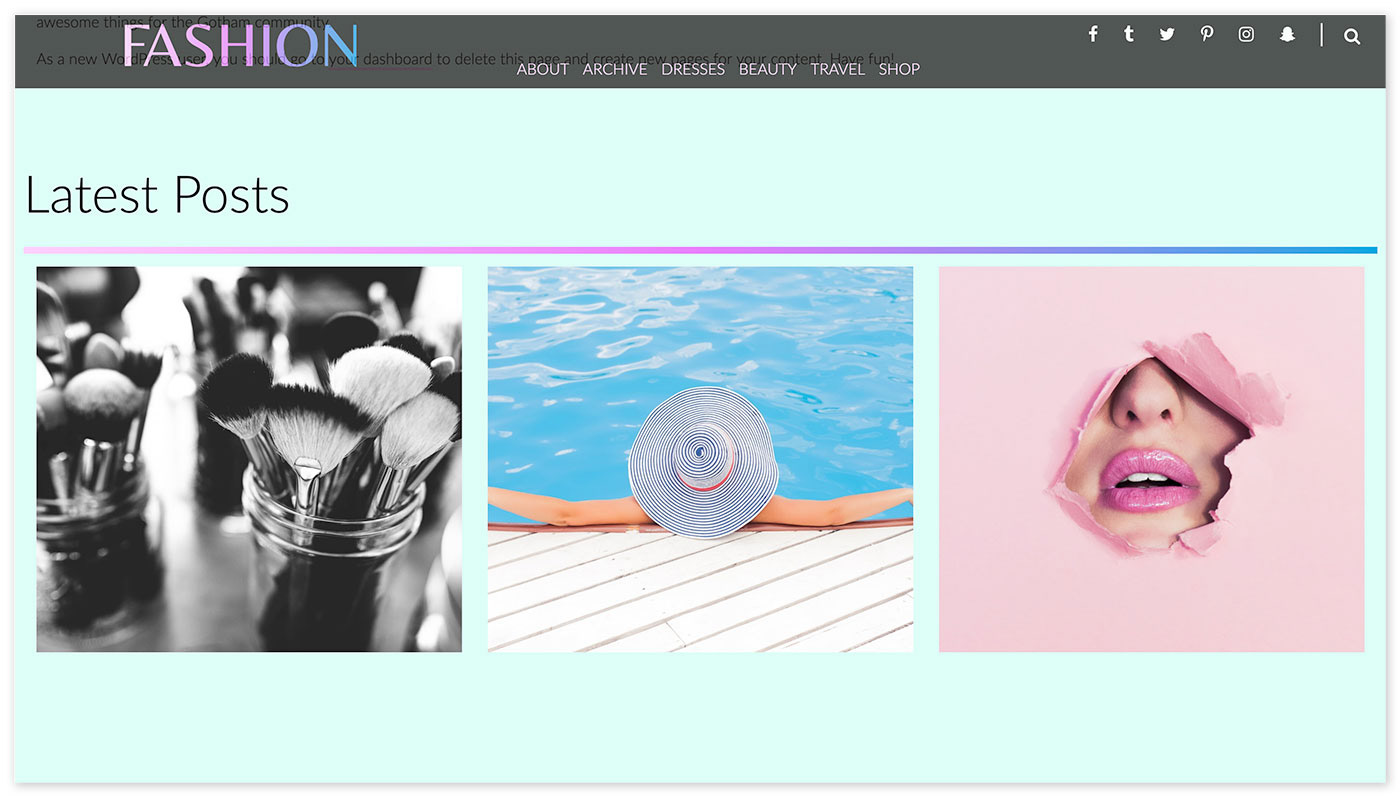 Prior to this project, most of my work with WordPress involved creating custom sites tailored to the unique needs of a single client. Designing for one client gives you the ability to ignore areas of WordPress you know the client won't use. It also allows you to set certain rules for how the client should use and populate the site. Through this project, I learned how much additional work is involved in creating a site that will meet the unique needs of many users and that will look good regardless of how users populate and utilize it. It was a great experience and, with detailed explanations from the developer I worked with, significantly deepened my understanding of WordPress.