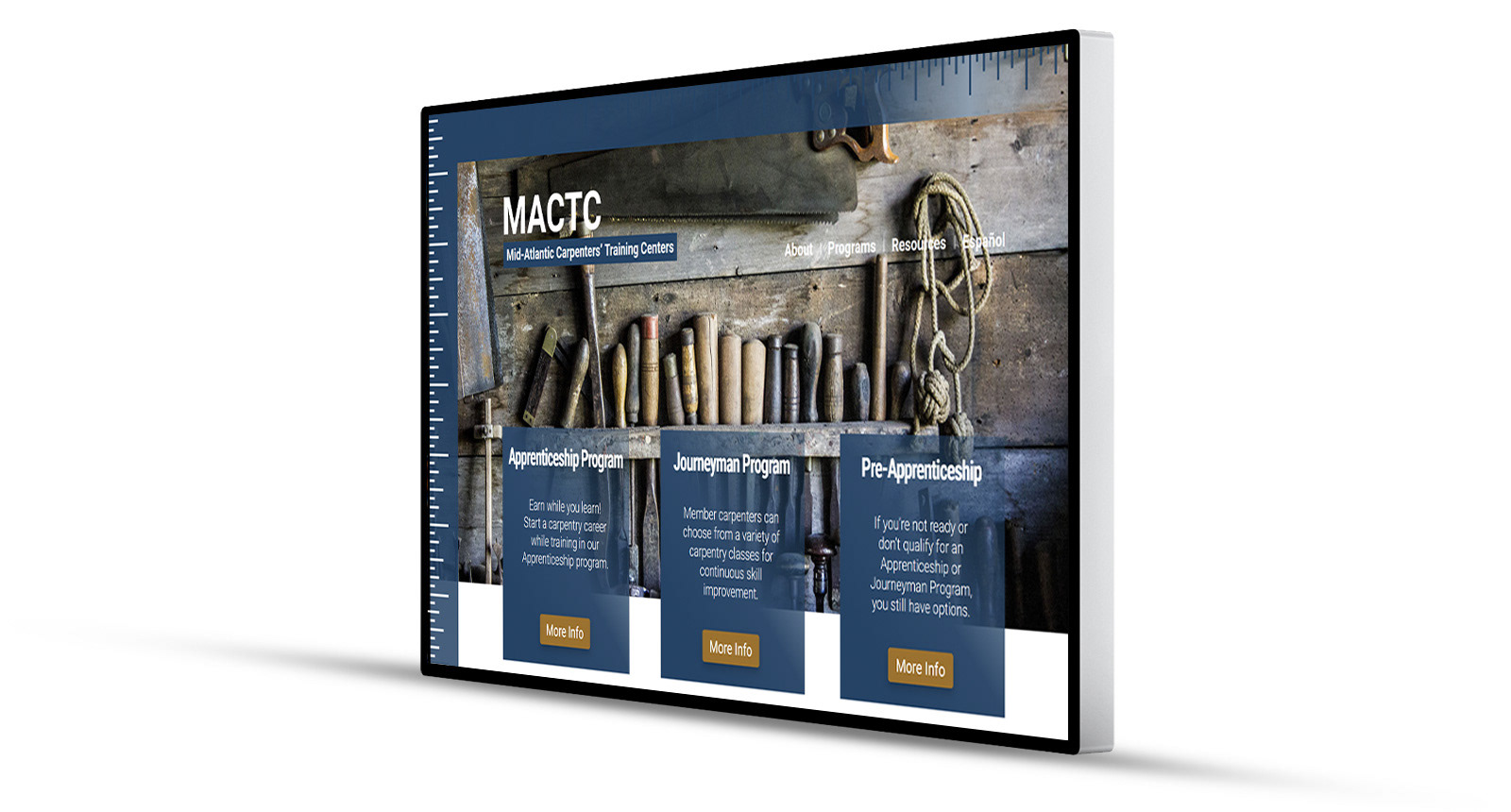 This is the first site that I designed and oversaw development of from start to finish. I designed the homepage before the client had agreed to a new site. At the start of the meeting, the client seemed reluctant to get a new website. Once we showed them this design, their attitude shifted and they asked us develop a new site for them, based on the homepage I'd designed prior to the meeting. 

Before designing this site, I spent time researching the group. Then I worked to design a site that I believed would resonate with them. I designed the carpenter's square and had it fade out at the edges. Then I found carpentry related images - my dad has a serious carpentry hobby, which helped me know what to look for. My approach worked with the client expressing how they liked the way I'd honored the history of carpentry and that many of their members would really appreciate that. 

Unfortunately, at least in my opinion, the site only stayed up for about 3 years before the parent organization decided to unify the smaller groups' websites under one system.
The site that replaced the one I designed
is currently at mactc.net. However, the
homepage of the site I made
is still accessible on the Wayback Machine, at least it was as of the writing of this section. 
In designing this site, I learned the importance researching the people you design for. I also discovered the power of images and design to sway people's opinions. Finally, I had a great time working with an amazing client to bring this site to life.