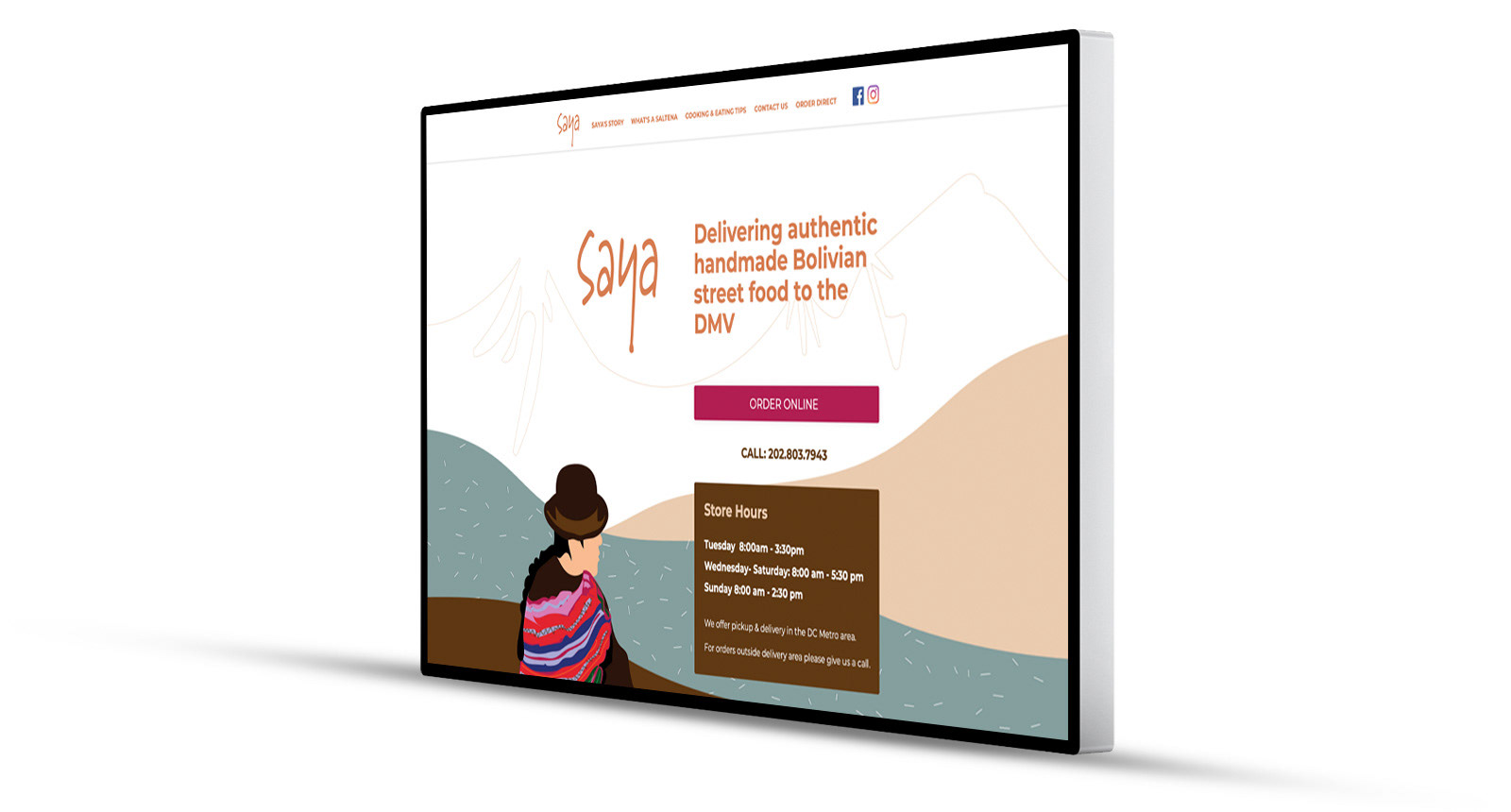 The Saya team came to me looking for new copy and a redesign of the Wix site they'd created for their business. When they updated their logo, they came to me again for a second update to align with their new visuals. 
My Role
UI Designer
: Created layout, integrated color palette from packaging, selected and edited photos to display on the site.
Copywriter
: Composed most of the content for the website; revised existing copy.
UI Designer
Since the client was already familiar with Wix, we decided to stick with it for the redesign. For the first iteration of the site, I used Wix's drag and drop tool to layout a new homepage, create secondary pages, add images, update fonts, and add new color palette. I also reworked the checkout process to clearly delineate the options available for pick-up from those available for delivery. (Saya has since moved to a ChowNow for online orders.)
When Saya updated their logo and colors for new packaging, they came back and requested a second redesign to match the new elements. I knew they wanted something bright and bold that would standout. So, instead of limiting the website's palette to the three earthy tones that dominated their new packaging, I also pulled in colors from the cholita's manta (or shawl), a small element of the new packaging. I ran the colors through an accessibility tool to make sure I had sufficient contrast (WCAG AA) for the text elements and adjusted a few of the colors to get the needed contrast. I then took the color palette, and, using the manta as inspiration, created different sections for the homepage (image below).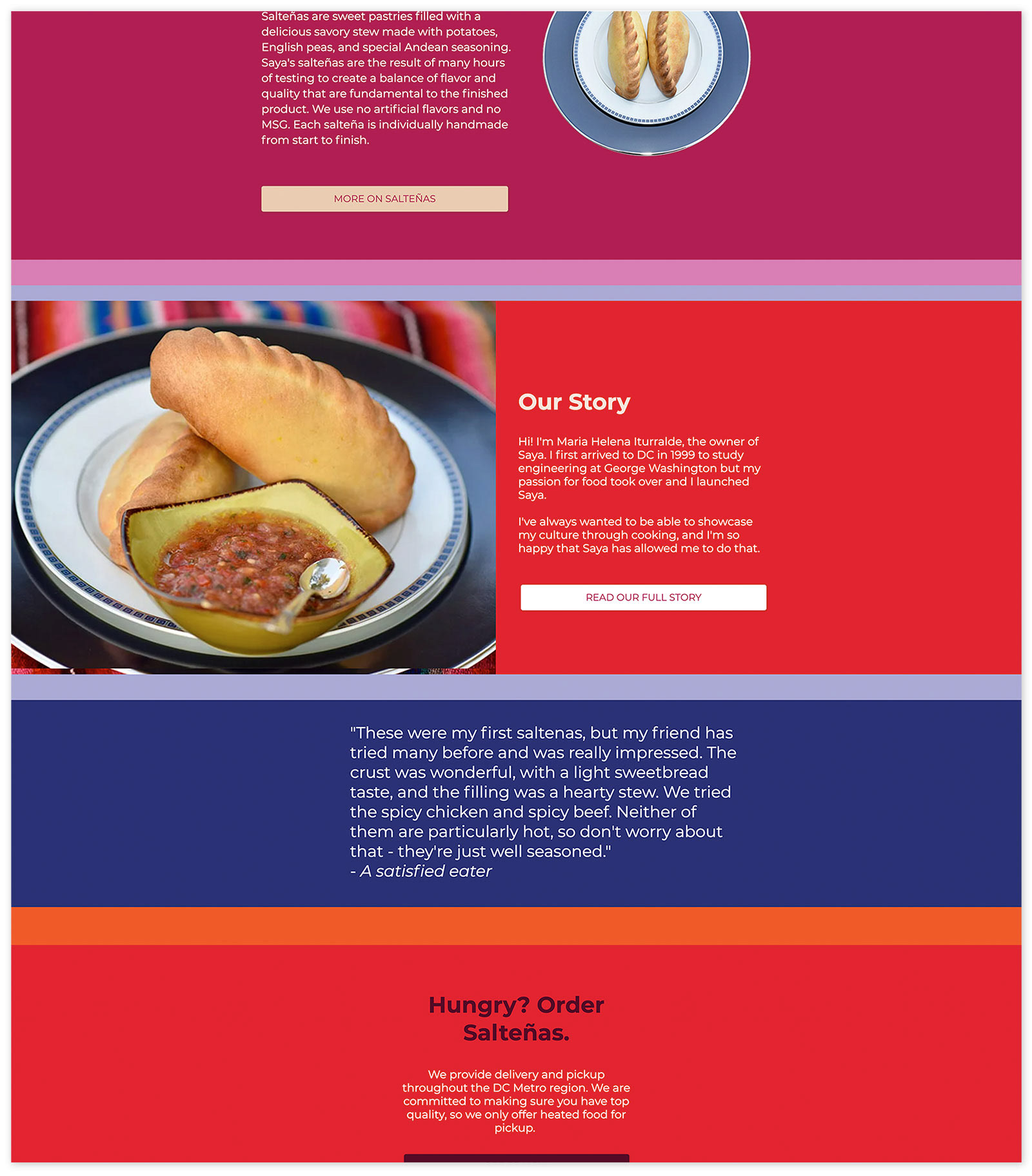 When the site came to me, the homepage had an option to order plus the store hours. I wanted to keep it easy for users to purchase from the site, so I rewrote the call to action but kept the hours and link to order. However, realizing that many people had not heard of a salteña, I wanted to add more content for those needing more pre-purchase information. To do this, I wrote a paragraph describing the salteña and another introducing the company's founder. From there, I created a new page that provided a
more in-depth description of salteñas
and another
page explaining the business' origins
. 
The new website adds a more intuitive layout, bold colors, and provides additional information for people new to Bolivian food.